Vivo - Video editing and production assets
About the client
Lionbridge is a translation and localization company that gives innovative solutions to our clients. We merge the localization and the marketing to provide a complete experience.
"Since we started working with Boombit, we've successfully delivered over 30 different projects.

Lionbridge

Costa Rica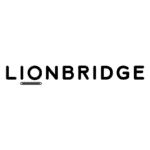 Project Summary
Lionbridge, a global leader in language translation and localization services, partnered with their client, VIVO, to enhance their product videos. The challenge was to efficiently handle video editing, animations, and subtitling while ensuring timely delivery and top-notch quality.
Project Type: Digital Production
Engagement Model: Nearshore Digital Production Services
Timeframe: 2021-2022
Project Goal
Since collaborating with Boombit, the company has successfully completed over 30 projects and made visible improvements using Adobe Suite and PPT, impressing their customer. The team excellently communicates through email and phone calls. Moreover, they have a wide range of qualified resources.
Harnessing Time Zones for Efficiency
Our strategically located team collaborated across different time zones, allowing for round-the-clock project management, quicker response times, and timely deliveries.
The client is very pleased with the work and impressed with the visible improvement we've had as a team.
Project Manager, Lionbridge