Our remote-first culture to enable success between our partners
A brief story about our culture, values, and vision
A brief story about us...
Founded in 2012, Boombit has served as a bridge between companies and talented creatives, designers and engineers in Latin America.
By 2021, Boombit consolidated itself in the global market by joining as an affiliate company to Stagwell Global (NASDAQ:STGW) removing cultural barriers and providing access to expert talent in Latin America.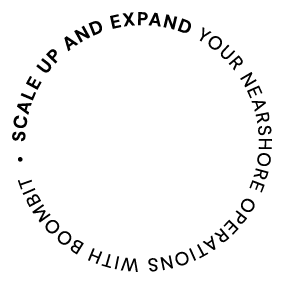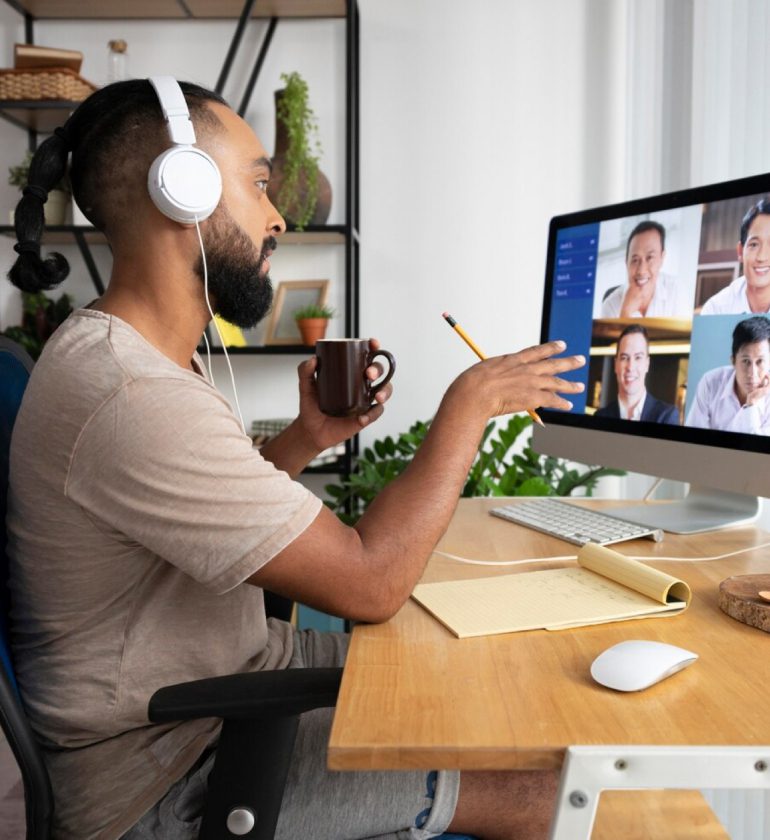 OUR MISSION
Provide talent in Latin America access to real career opportunities one interaction at a time
Performance
Our company lives in a performance-driven culture. Working side by side with our clients and partners to reach new milestones
Adaptability
We adapt ourselves to our client's needs and systems in order to deliver a seamless experience through our outsourcing solutions
Transparency
We operate with transparency by communicating internally and externally with unwavering candor, honesty and respect
Success-driven
We connect great companies with great talent to drive success. We take pride in knowing that we're making a real difference by working together
"I have had the opportunity to learn something every day from my work team, the environment is one of the best I have ever known."

Luis,

Full-stack developer
"Boombit has been a fantastic place for my professional development and continuous improvement on a day-to-day basis, there is always support and motivation."

Jennifer,

QA Specialist
"I am pleased to share my experience of working with Boombit, as it has allowed me to grow in knowledge and skills related to my professional sector."

Herald,

Talent Acquisition Specialist
"I've grown so much in a short period of time and that's thanks to the benefits and opportunities that I've been given through my journey here."

Silvia,

Lead Designer
Having extensive experience with working remotely, our clients and their needs are the core of what we do. Remote collaboration along with important behaviors for moments that matter are particularly important and part of our core values.
We have been successfully managing our remote workers, setting expectations early and often; organized and flexible; adapting the length of the meetings; tracking our workers progress; emphasizing communication; reminding them to listen carefully; building connections and being available to our teams and most importantly providing a way to collaborate – all this while continually growing our team.
OUR MISSION
Provide talent in Latin America access to real career opportunities one interaction at a time
Join us today