The 'Staatliche Bauhaus,' more colloquially known as the Bauhaus, emerged in 1919 under the tutelage of Walter Gropius in Weimar, Germany. This pioneering institution is credited with shaping the fundamentals of industrial and graphic design, fields that prior to its establishment were virtually unchartered territory. The Bauhaus is synonymous with modernist architecture, crafting a distinctive aesthetic that subtly permeates our day-to-day—from the chair you're sitting on to the webpage you're browsing—. In 1996, recognizing the indelible cultural impact of the Bauhaus, UNESCO accorded its works in Weimar and Dessau World Heritage Site status, further underlining the timeless relevance of this transformative institution.
The Nazi regime's antagonism towards the school's intellectual underpinnings led to its closure. However, the Bauhaus aesthetic lived on through its students and staff, permeating global design, particularly in the US and across Europe. Nearly a century later, the principles of Bauhaus continue to ring true. Whether it's a piece of furniture or a poster, their designs radiate a timeless appeal.
In the realm of graphic design, understanding and applying Bauhaus principles could be an invaluable resource. Here are some key elements to explore:
Form Follows Function
In line with Bauhaus thinking, geometric shapes are dictated by their purpose or function. This means that design should be governed primarily by its intended use. A visually appealing design that fails in its functionality is considered unsuccessful. The function reigns supreme, and design emerges naturally from it. As graphic designers, we are tasked with meeting societal needs, letting the specific function shape the form.
Unity of Art, Craft, and Technology
The Bauhaus movement championed the unification of art, crafts, and technology. It elevated craft and industrial design to the level of fine art while seamlessly integrating technological advancements into the design process. Today, the significance of technology, including AI, in graphic design is undeniable.
Simplicity and Minimalism
Key Bauhaus identifiers include primary colors, bold straight lines set against white space, and the modern trinity of circle, triangle, and square. Their affinity for simplicity and minimalism can serve as inspiration for contemporary graphic design.
Typography
The Bauhaus school popularized sans-serif type, citing its simpler geometric form as more appealing and utilitarian. Applying Bauhaus-inspired typography can enhance the communicative power of your design. In addition to its clean and appealing design, sans-serif typefaces are also more accessible for dyslexics and new readers.
Emphasis on Materials
The Bauhaus underlined the importance of understanding how a design interacts with physical materials when transitioning from the screen to print. For instance, a book with a sleek design, smooth texture, and slightly raised typefaces exemplifies this principle. The materials used in creating buildings and objects should be reflected in their representation.
Social Responsibility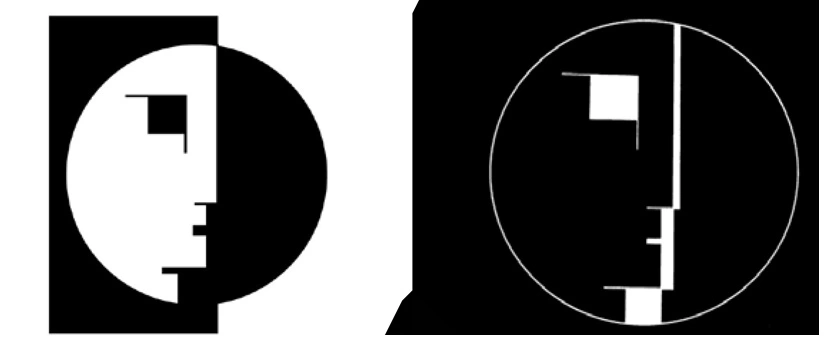 At the heart of Bauhaus philosophy was the notion of design's social responsibility. The ambition was to create functional and affordable designs that would enrich lives and foster a better society. This principle aligns with the modern concept of inclusive design, which extends beyond graphic design to interface design. For insights on inclusive design, check out recommendations from Boombit's Senior UI Designer, Yulissa, here.
In the constantly evolving field of graphic design, revisiting the timeless principles of the Bauhaus can offer valuable insights.
Discover more about this influential school that transformed design not only in Germany, but globally.
*This text was written by a human and optimized by AI.