Maxonrow - Global Product Launch. The real blockchain for the real world.
About the client
Maxonrow's goal is to become the leading Blockchain technology solution for governments and businesses around the world by combining safe, cost-effective, reliable operations with regulatory enforcement.
"Boombit's 'always-on' strategy ensured that we could reach our audience at the right moment, no matter where they were.

Rodrigo Crespo

Former CEO, Maxonrow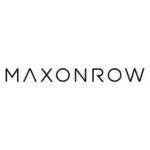 Project Summary
Maxonrow, a groundbreaking blockchain platform, aimed to make a global impact with the launch of their revolutionary technology. They needed a creative partner capable of bridging the gap between Eastern and Western markets, ensuring their message resonated with diverse audiences.
Project Type: Brand Strategy & Content Creation
Engagement Model: Fully Managed Agency Services
Timeframe: 2018 – 2019
Project Goal
Our creative agency embarked on a journey with Maxonrow to turn their vision into reality. We deployed a diverse team of graphic designers fluent in English, Chinese, and Simplified Chinese to create a vast array of visual assets tailored to Western and Eastern audiences.
Working in different time zones posed challenges, but we turned them into opportunities. Our agile approach ensured that we operated around the clock. This 'always-on' strategy allowed us to deliver high-volume assets, ensuring that Maxonrow's message reached audiences at the right moment, no matter where they were in the world.
Maxonrow's Global Launching
Through our creative expertise and 'always-on' strategy, we united Maxonrow's vision with audiences worldwide.
Compelling stories from around the world illustrated the transformative potential of Maxonrow's blockchain platform, generating excitement and anticipation.
Maxonrow's global launch was a resounding success, capturing the attention of both Eastern and Western markets.
We traveled the world,
together!
To capture the essence of Maxonrow's revolutionary technology, we assembled a global film crew. Our team traveled across continents, visiting multiple cultures, and producing captivating stories that showcased the real-world impact of Maxonrow's blockchain platform.
Their dedication to our vision, their ability to work across cultures and time zones, and their unwavering commitment to excellence truly set them apart.
Rodrigo Crespo, Former CEO Maxonrow