Casa del Café - Mobile App UI Design
About the client
Casa del Café, the first specialty coffee shop of Nicaragua was born in 1993, as a result of the passion of a Nicaragua coffee family. It started as a little place where you could find a small menu based on: coffeee drinks, sandwiches, soups and salads. After the success obtained, Casa del Café has grown and now it's the largest coffee shop chain in the country with more than 25 stores around the country.
"Collaborating with Boombit to design our mobile loyalty app was an absolute pleasure.

Marketing Manager

Casa del Café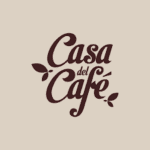 Project Summary
Casa del Café, a distinguished coffeehouse renowned for its artisanal coffee blends, aimed to deepen its customer engagement by launching a mobile loyalty app. The challenge was to create a user-friendly app that reflected the brand's essence while enhancing the customer experience.
Project Type: UI Design
Engagement Model: On-shore Digital Production
Timeframe: 2020
Project Goal
Our creative team partnered with Casa del Café to design their mobile loyalty app. Our UI designers worked hand-in-hand with the software development team to ensure that the brand's vision seamlessly translated into a set of user interfaces that would captivate customers.
We seamlessly integrated Casa del Café's brand elements, colors, and aesthetic into the app's interface, creating a harmonious and immersive experience.
Brewing Success Through Design
The collaboration between our UI designers and the software development team resulted in a mobile loyalty app that not only met but exceeded Casa del Café's expectations. It blended creativity with functionality, creating a digital space where customers could engage with the brand seamlessly.
Our customers love the app, and it has significantly enhanced our customer engagement and loyalty.
Marketing Manager, Casa del Café