Remitly Nicaragua. A purpose-driven company delivering promises.
About the client
Remitly is an American online remittance service based in Seattle, United States that offers international money transfers to over 150 countries. It was founded in 2011 by Matthew Oppenheimer, Josh Hug, and Shivaas Gulati and became publicly traded on the Nasdaq exchange in September 2021.
"Boombit acts as our integrated marketing partner by developing strategic initiatives to achieve our business goals.

Lizbeth Vargas

Site Business Partner, Nicaragua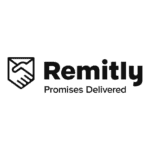 Project Summary
Defining Remitly's brand positioning strategy in Nicaragua has been an invigorating journey that has transcended traditional boundaries.
Project Type: Brand Strategy & Positioning
Engagement Model: Fully Managed Agency Services
Timeframe: From 2021 to Present
Project Goal
As strategic partners, we embarked on a mission to not only establish Remitly as a leading authority brand in the technology sector but also cultivate its reputation as an aspirational workplace for emerging talent and niche professionals in analytics, finance, and tech.
Through meticulous planning, creative ingenuity, and a deep understanding of the local market, we've sculpted Remitly's brand narrative to reflect innovation, inclusivity, and a commitment to excellence.
Branding Landscape
Our collaborative journey with Remitly stands as a testament to our ability to shape brands into industry influencers and employers of choice in the ever-evolving technology sphere.
Our creative team manages the daily needs and strategic vision of the brand Remitly in Nicaragua.
In this remarkable partnership, we've not only shaped a brand but also contributed to shaping the future of Nicaragua's technology landscape, where Remitly stands as a beacon of opportunity and inspiration.
Boombit helps us to keep pace in the financial services market.
Lizbeth Vargas, Site Business Partner, Nicaragua