How we hire Top Talent
in Latin America
Removing the Hassle of Recruiting and Hiring from Your Shoulders
At Boombit, we take Recruiting, Hiring and Retention seriously
Recruiting high-skilled creatives, designers and engineers shouldn't be hard if you have the right partner by your side. 
With over 10+ years of experience in the Digital and Technology Industry, managing dozens of creatives, designers and developers from different countries; we breathe the challenges of assembling and retaining Top Talented Players, to provide the support you deserve.
As a company, our main focus is to genuinely care about the well-being of our employees and their families. Providing a place for the best talent to thrive, while finding a way to balance our client's staffing needs and our employees, as a whole.
We use a rigorous multi-step qualification process to identify the most promising candidates. We not only consider technical skills, but also logical ability, motivation, communication, and social skills — because for us, every detail counts.
Before being recommended for placement with a client, each candidate is screened for language skills, personality, domain-specific knowledge, and a high level of professionalism.
Powered by the best partners in the market.
Key Benefits of Outsourcing Through Boombit
No infrastructure investment
Robust hardware, development software – we already have all this, so you don't need to think of the infrastructure cost.
Eliminates the additional costs 
We allow you to save money on renting offices, organizing workplaces, and buying coffee.
Scale Up or Down at Your Own Pace
We scale with you. Nowadays flexibility is the key advantage to responding to the needs of the market.
Risk-free engagement
We take care of all risk mitigation, compliance, payroll, and benefits to retain and train your dedicated team.
Bilingual and within Your Timezone
Experienced bilingual designers, creatives and developers in major Latin American cities.
There's no magic nor secret formula for a great recruitment culture. The key is - engagement has to be human - we personalize every interview and try to find the best fit, not just for our company but for our clients as well.
– Katie Blanco, Head of Human Resources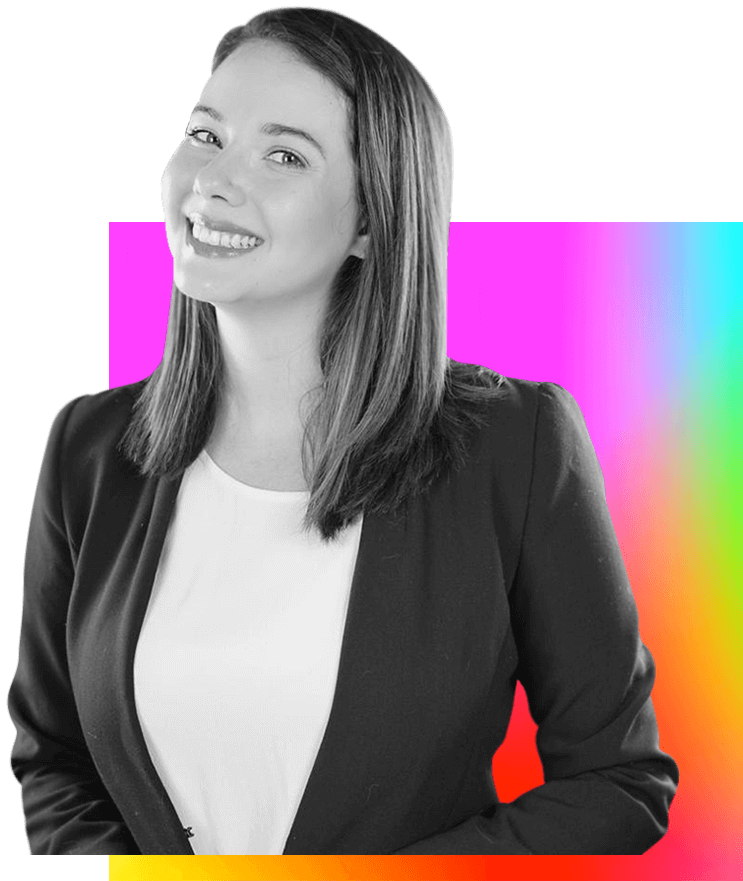 Frequently asked questions on our Staffing Process
We are always looking for talented designers, creatives and engineers in Latin America